Thursday Oct 19, 2017
The Ascetical Homilies of Saint Isaac the Syrian - Homily Twenty-one Part II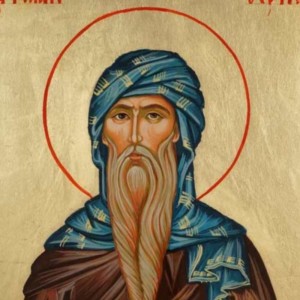 In the final pages of Homily 21, St. Isaac labors vigorously to help us understand that aim and end of the solitary life and one focused on stillness. The call to such a life is rare but it acts as a icon for the Church of "choosing the better part"; of a life that seeks what endures unto eternity. It presents us with a vision of the wonder and mystery that we are destined to share in all of its fullness in God. The solitary keeps his eyes focused upon Christ alone - forsaking even the admonition of the Gospel to love and serve others, as those in the world do, but instead pursuing the purity of heart and prayer that prepares the soul for theoria. Eventually all things are consummated in Christ, and all virtue and works of love are perfected and completed in God.  
The stillness of the solitary is silence to all things - to remain in the silence that allows God to speak a word equal to Himself - to walk in the darkness of faith that allows a soul to encounter God as He is in Himself. 
Do we desire God above all things?  Do we seek to make his love the measure of our life?  Do we make eternity the aim and goal that we pursue whatever our station and vocation may be?