Thursday Dec 14, 2017
The Ascetical Homilies of Saint Isaac the Syrian - Homily Twenty-seven Part II and Homily Twenty-eight Part I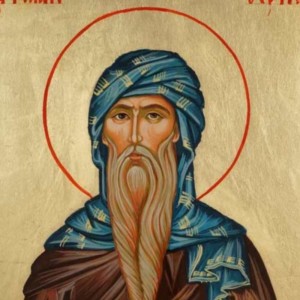 Tonight we completed Homily 27 and began Homily 28. Both have as their main concern, "Theoria", or contemplation. St Isaac continues to stress the place and importance of Angels in our spiritual lives. They perceive the truths and mysteries of God and creation, including our spiritual state. Their main purpose is to teach and guide us in accord with the light of truth and God's providence. 
As human beings we know certain limitations in our reception of truth and capacity for Theoria. There is an inconstancy and unevenness in our response to God and so our confidence must also be tempered always in this world by fear of judgment. We must never cease to strive for vigilance. 
Demons however only draw close to destroy us and not to profit us. While they share the keen vision of Angels they lack light and know only darkness. They can't but lead us along the path of destruction. Less powerful than Angels, for this reason they still can influence us and deceive us through presenting a phantom of the truth.