Thursday Nov 10, 2016
The Ascetical Homilies of Saint Isaac the Syrian - Homily Two Part I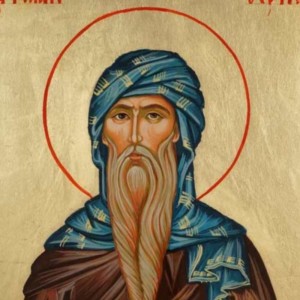 The thread that connects the thoughts of St. Isaac the Syrian's second homily is thankfulness to God. How we receive the gifts of God has great significance. One need only think of the story of the ten lepers in the Gospel. Only one returns to give thanks to the Giver for the healing he received. Lack of thanksgiving is akin to dishonesty, St. Isaac states. It shows that one does not grasp the true worth of what one has received and so not worthy themselves of receiving something greater. With the eyes of faith, one must grasp the generosity of the healer, even if the cure is painful. To fail to acknowledge such goodness or generosity or to resist the gift only increase the torment of the affliction. If we receive what the Lord gives us with true gratitude - whether painful or consoling - He will not fail to pour greater graces upon us for our salvation. Lacking such an understanding of things, God's gifts seem small in one's eyes - thus making one a "fool".
In our times of trial and failure we are to remind ourselves of times when we were filled with zeal for the Lord so as to stir our souls in to flame once more and awaken them from their slumber. Likewise we are to remember the falls of the mighty in the spiritual life, so as to encourage us when we have fallen that we might arise with confidence in the Lord.
Why spend so much energy pursuing the things of this world that turn to ash when the Kingdom of God is within you? Be a persecutor of yourself and do not pamper the body. Drive the enemy before you. Be peaceful and do everything you can to maintain your peace. Avoid everything that may distract or agitate and so hinder communion with God. Be diligent in seeking the treasure of the Kingdom that lies within you.
Comments
(1)
To leave or reply to comments, please download free Podbean or
2:00, being thankful / grateful to God in our sufferings, for the spiritual blessings it confers to us I these trials.