Philokalia Ministries
2016-09
Episodes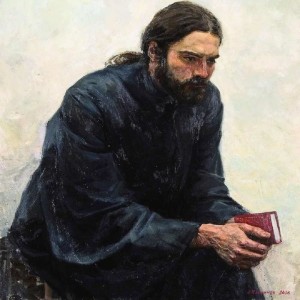 Thursday Sep 08, 2016
Thursday Sep 08, 2016
After nearly 2 3/4 years we finally came to the final few paragraphs of Cassian's last Conference (24) on Mortification - and O how fitting and beautiful a conclusion!   Cassian and Germanus had been questioning Abba Abraham about the possibility of returning to their homeland and living under the support of their relatives.  After he reveals the subtle illusions hidden behind their desires, Germanus presses Abba Abraham for a "complete" explanation of the Lord's teaching:   The Lord tells us, "My yoke is easy and my burden is light." Yet, often the prophets express that the opposite to be true. Such a view, Abba Abraham explains, arises out of obstinacy, lack of confidence and faith; as in some sense does Germanus' question.  Remaining in our passions, the delights of the flesh turn upon us like tormentors. When we abandon the royal road, we make living the Gospel burdensome; whereas for those who take up fully and in true faith the yoke of Christ remain unmoved by every trial.  Our ruin is clinging to delight in this present life and our tendency to blame God because we are crooked and perverse. It is not the lazy, the negligent, the lax, the fastidious or the weak who seize the kingdom of heaven but rather the violent - those who exercise a noble violence upon their own soul and who snatch it away from the fleeting pleasures of this life. Only life in Christ brings with it the strength, virtue and hope of Christ and makes it our own!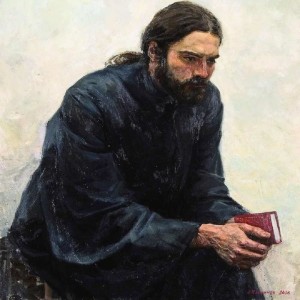 Thursday Sep 01, 2016
Thursday Sep 01, 2016
As we draw close to the end of the Conferences, the final pages follow Germanus and Cassian as they engage Abba Abraham on the theme of Mortification.  Even after lengthy discussion, the two young monks continue to express their desire to return to their homeland to live there under the care of their relatives and in turn to attend to their spiritual needs.  With great patience, Abraham confutes the laziness of his two young friends and the lukewarmness into which they have fallen.  They must know, he tells them, that "in the world to come you will be joined in the fate of those with whom you partook in this life of either gain or loss, or joy or sorrow." Inevitably Cassian and Germanus will get tied into the earthly affairs and fate of those around them.  They will be drawn into the drama of their relatives lives - good or bad it does not matter.  Also, he warns them that in allowing others to do too much in support of them, they will lose formation that the hardship of the desert itself provides.  Rather, in all things they should prefer deprivation and poverty.  Such charity and care belongs to the weak alone.  As those who have chosen the solitary life, they have foregone access to such generous resources as a matter of course.  They should prefer the sands rough with natural bitterness and regions wasted by floods of salt water - regions, that is, that only allow them to live day to day and in reliance upon divine providence and the labor of their hands.  Those who have an undisciplined heart and fall into distraction of mind because of it, lose whatever they seem to have acquired by the conversion of others put their profits in a bag of holes.  Leaving the desert will deprive them of their own betterment and bring them most likely to ruination.   Their pathology is rooted in the reasonable part of the soul.  They think somehow that they have the strength and constitution that matches the desert monks and that they no longer need their instruction.   The only cure for this sickness is humility.  Their souls have been hurt by their believing not only that they have already attained the heights of perfection but even that they are able to teach others.  They have been seized by this errant conceit because of the swelling of vainglory that can only to be cut off immediately through humble contrition.