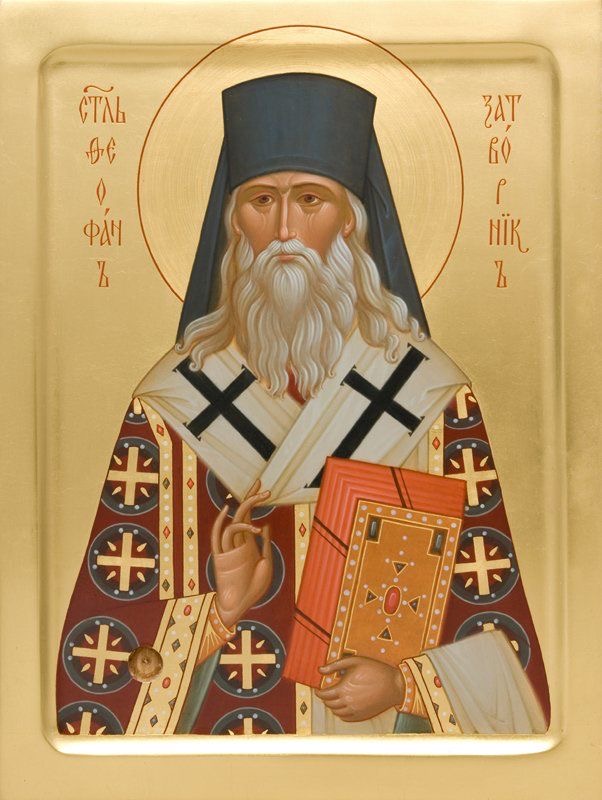 Tonight we continued with Letter 65 on Saint Poemen's thoughts on the God-pleasing life. Once again St. Theophan is drawing Anastasia into a deeper understanding of what takes place within the mind and the heart. We constantly have to strive to maintain sobriety; that is, a steady attentiveness and attitude of mind where we simplify the thoughts and keep them focused upon Christ. We do not allow or want to allow ourselves to be formed simply by the world around us and in an indiscriminate fashion. At the earliest age, parents should begin to introduce their children into the things that heighten one's awareness of God; to teach them the love of silence, to show them what commitment to prayer looks like, to help them see how the beauty of the world around them allows them to transcend the self and turn the mind and the heart to God. 
Beyond this, Theophan encourages Anastasia to tie the struggle with the thoughts to the development of virtue. Forming and shaping the mind and the heart by that which is good strengthens us in order that we can engage in the battle with the thoughts more effectively and eventually overcome them. In this sense, we must take personal responsibility for what goes on in our minds and hearts. We may get to a point where they have put down deep roots within us and our thoughts and actions have become habitual and seem to be out of our control. In reality, however, the responsibility lies with us who at one time or another willed to be negligent or lazy or simply inattentive to God and the spiritual warfare that He calls us to at every moment of our lives.
---
Text of chat during the group:
00:13:09 Wayne Mackenzie: page # again?
00:13:23 Ashley Kaschl: 257
00:13:46 Wayne Mackenzie: thnz
00:13:48 Ashley Kaschl: 3rd paragraph, I think 😁
00:13:55 Ashley Kaschl: No prob
00:57:50 Eric Williams: If only folks were as fanatical about daily prayer and worship as they are for sports…
00:59:35 Art: Amen to that Eric
01:15:46 Miron Kerul Kmec: Thank you